sPRING INTO SUMMER 6 WEEK CHALLENGE
Introducing our brand new challenge that will take us on a 6 week online journey of building a strong and healthy body.
This programme is suitable for most fitness levels, our 5 main focus points will be..
1. Effective, quality workouts in under 30 minutes
2. Strength training to improve posture, increase metabolism, balance hormones and build a strong healthy immune system
3. Nutrient dense diet for quality weight loss
4. Consistency
5. Finding the fun in fitness and feeling great on the first day of Summer (Dec 1st)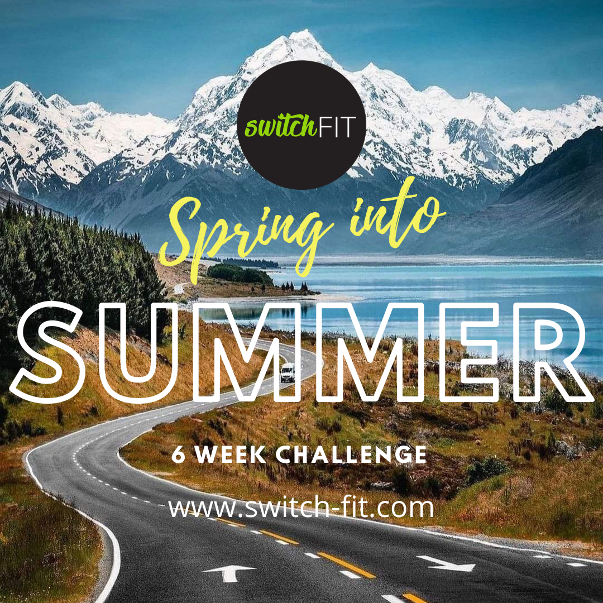 Start: Tues October 19th - Nov 30th 2021
What's included
4 online workouts per week
Nutrition plan with 2 weeks extra to carry you through December
Fitness testing to measure progress and gains
Private members group with access to hundreds of extra workouts, stretch sessions and seminars
Optional - accountability add on
Pricing:
6 week fitness and nutrition programme
1. New members $75
2. Current members $30
Optional - Accountability add on extra $45 (includes personal weekly check ins to keep you on track)
Sign up now! To get the ball rolling, click on the sign up button below and let us know what package you would like to sign up for and we will be back in touch within 24 hours to get you started.