JOIN US TODAY
Become a member of our SwitchFIT family today for as little as two coffees a month!
Get fit, get strong and ENJOY the process.
No gym equipment required, join us anywhere, anytime!
See below for extras included in your memberships.
Click on one of the three membership options below to get started
*** 7 DAY FREE TRIAL ***
Simply sign up to any of our memberships to activate your 7 day FREE trial .

NB: If you decide before the 7th FREE day is up not to continue with your chosen membership, simply send us a message
and you will not be charged.
TRY US TODAY - FOR FREE
Extras - Included in membership
Accountability
Warm up workouts
Warm down workouts
Online support network
Healthy eating nutrition guidelines
Bonus workouts
Special guests
Fitness / Mindsetchallenges every single week
Goal and progress tracking sheet
Join us now to get started and enjoy all of the above and 4 workouts weekly!
Yes that's right! All of this is included in your membership.
See Ya Sugar 10 Day Challenge
This includes a 10 Day Sugar Free Meal Guide and tips to beat sugar addiction.
It takes 10 days to reset your body, so once you have done this your sugar cravings will decrease and your health will improve significantly.
Get past that sugar addiction now and take the 10 day challenge.

You will have more energy, clearer skin and watch the weight fall! Lets do this!
$9
8 Week Fit and Lean Plan

If you want to dig a little deeper than the nutrition guidelines included in your membership then this option is for you!
We teach you about eating and living better with this 8 week programme. This is personally how we like to eat and is based around a low carb clean eating lifestyle.
8 Week Meal Guide with

basic dietary requirements

Breakfast, Lunch and Dinner recipes included
Balance your nutrition today!
$39
Personalised Exercise Programmes
Want something a little more specific? Then this package is for you.Jump online for a live call with us and a 10 minute consultation and we will then create your programme specific to your goals. Whether it's pre/post natal, sports specific or something else, we specialise in body and lifestyle transformations.
We use physical training and a personalised programme to help you reach your goals. After your consultation we then book another time to go through the workout online with you.
$79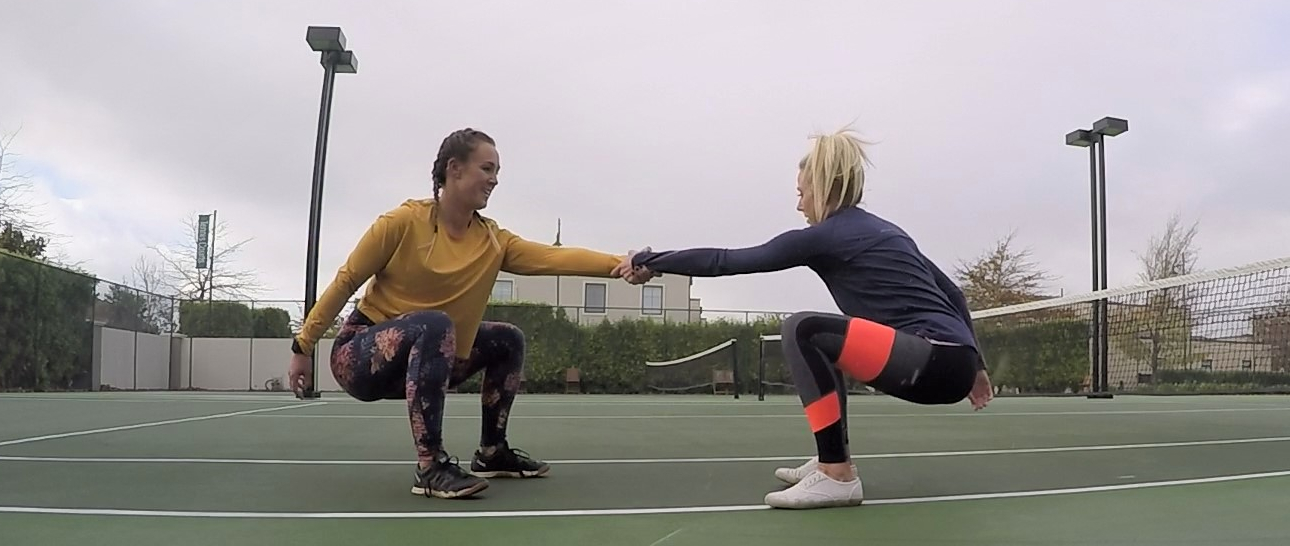 Terms and Conditions of Use While Using SwitchFIT


PLEASE READ THE FOLLOWING TERMS AND CONDITIONS OF USE CAREFULLY BEFORE USING THIS WEBSITE.
All users of this site agree that access to and use of this site are subject to the following terms and conditions and applicable legislation. If you do not agree to these terms and conditions, please do not use this site.


The entire content included in this site is subject to copyright under NZ copyright law and is the property of SwitchFIT Ltd. Any reproduction, distribution, display or transmission of the content of this site is strictly prohibited, unless authorized by SwitchFIT Ltd.


SwitchFIT Ltd shall not be liable for any consequential damages that result from the use of this website. While every effort is made to ensure the accuracy and completeness of the information listed. It is up to the user to conduct their own evaluation. SwitchFIT Ltd also reserves the right to make changes or additions to this website at any time and does not guarantee that any product or service listed will be in stock at all times. SwitchFIT is not legally responsible for injury or harm whilst following a workout. This includes to the participant themselves or any surrounding areas or equipment.


Any conflict arising from use of this website shall be governed by the laws of New Zealand.

In using this website you agree to indemnify SwitchFIT Ltd, it's directors, employees and suppliers from and against all losses, expenses, damages and costs, including reasonable attorneys' fees, resulting from any violation of these terms and conditions.

switch-fit.com may link to sites operated by third parties. SwitchFIT Ltd has no control over these linked sites, all of which have separate privacy and data collection practices, independent of SwitchFIT Ltd. These linked sites are only for your convenience and therefore you access them at your own risk.
Users of SwitchFIT are referred to below as "members", "participants", or "you" or "I" as the context requires.
By clicking "I accept" or accessing and participating in our workouts, you agree to be personally bound by these Terms and Conditions, the laws of New Zealand, and you warrant that you are at least 18 years of age or have the permission of a parent or caregiver to participate in SwitchFIT.
Accepting our terms and conditions of participation and paying the relevant membership fee, the participant shall be given membership access to the SwitchFiIT website and Facebook page (SwitchFIT Members Page). This access is covered for the membership period only.
SwitchFIT reserves the right to change or alter their work out schedule dates and days without notice. SwitchFIT will provide four 15-20 minute workouts per week. These workouts will be a mixture of pre-recorded and live streamed workouts via the SwitchFIT Members Facebook page. There is no allocated amount of pre-recorded and live streamed videos.
By accepting to join SwitchFIT you as the participant have evaluated their own health status and ability before joining in. if you are unsure the participant must consult a doctor or the likes of. If at any stage the participant experiences pain or discomfort, the participant must cease their workout immediately and seek medical attention before continuing in another SwitchFIT workout.
In the event of one trainer being unwell on their dedicated workout day, SwitchFIT will ensure there is a workout loaded for that day. This can be either live or pre recorded.
In the event of technical difficultly (poor internet connection) the dedicated time slots SwitchFIT have listed on their website may alter.
Payment:
All prices listed on switch-fit.com are in NZD (New Zealand Dollars)
Three membership options available:
All memberships (one, three and six month options) are set up as a reoccurring payment. Therefore at the end date of your membership your nominated credit card will automatically be debited unless SwitchFIT Ltd receive email notification (switchfitltd@gmail.com) 7 days prior to your next payment.
If SwitchFIT Ltd receives a cancellation of membership email in the time frame specified above, member will be removed from the SwitchFIT Members Facebook group (one thelast day of their paid membership plan) and all future payments will be stopped.
All three memberships are non refundable once outside of the cancellation period as stated above.
Customer/s whom purchase food plans or challenges via SwitchFIT website can not copy or forward information onto non paying customers. These plans can not be changed or altered in any way.
If a member or members do not comply with the above terms and conditions SwitchFIT Ltd reserves the right to remove them from the SwitchFIT Members page. In the case a member needs to be removed for any of the above reasons, SwitchFIT Ltd reserves the right to deny a refund of membership fees. If member/s were on a recurring membership, SwitchFIT will cancel all future payments.
© Copyright SwitchFit Limited